home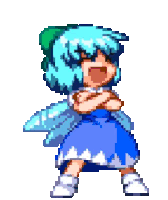 welcome!
hi, viewer, and welcome to summer snow!
first things first, i go by many names. check the ABOUT link above to learn more about the webmaster.
i use this site to archive to and link to my work. and also so i can build shrines to the stuff i love. i have a lot of creative material and it would be a shame to put them in all in the extremely transient land of social media.
sorry if this place looks downright hideous. as you can see, i'm no good with html. promise you that i'm just frankensteining the code i see to make something relatively servicable. i would LOVE to say that i made this whole site from scratch but sadly that's not the case haha
what you'll find here
like i said earlier, i use this website to archive my works and collate things which exist on otherwise disparate websites.
i develop games on twine sugarcube as a hobby. i also roleplay on twitter under the writer tag #ResearcherFinley.
more or less, you're going to find archives of stories i wrote for both categories. maybe i'll archive roleplay threads that are super important to my storylines here as well... 🤔
i don't exactly have a set theme for this website. if you're here by 2024 and there's junk like air fryer chicken recipes or fast food reviews, then i am so sorry. (i am not sorry.)

---